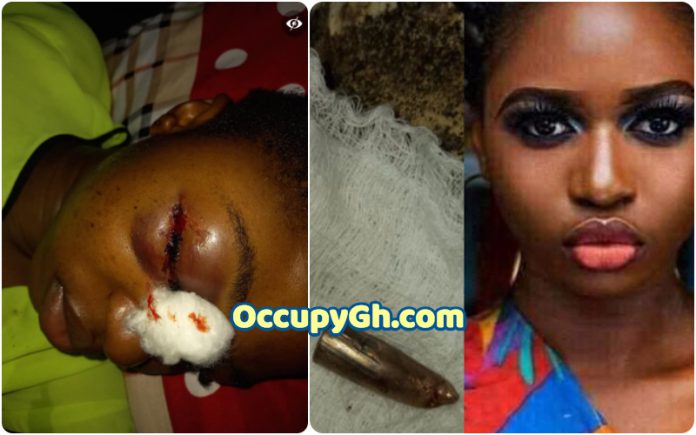 Woman Shot In The Head Survived 5 Days With Bullet In Her Head | PHOTOS
A woman who was reportedly shot in the head from a stray bullet has miraculously survived 5 days with the bullet in her head.
This was revealed by her sister, Valentina Grey, according to details sighted by Lifestyle.ng.
Favour Grey who is a skin care therapist is said to have suffered a gunshot wound to the head.
Sharing photos of Favour after she was shot, an X-ray of the bullet in her head, and the bullet after it was removed, Valentina wrote:
"Meet my kid sister a fighter Girl lived five days with a Bullet in her head, playing Joking and smiling. This God sews her through. If u Don't believe in this God I Pity you he sew my family Through these hard days And we came out smiling With joy overflow. Favour Your name keep fighting for You. The God of favour came Through the right time. Iloveyoukiddoh"
Check out the photos below or visit Lifestyle.ng for more stories.
Source: Lifestyle.ng
a