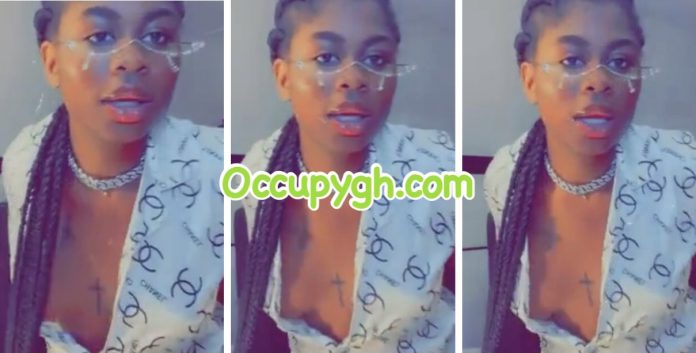 Easily one of the most talked-about young celebrities in Ghana, the Kumawood Actress, now singer, Yaa Jackson is surely making a 'name' for herself. 
In a recent video posted on social media, the 'Ginger' hitmaker put her small front view on public display as she advertises for a brand. 
Yaa Jackson has managed to rake in quite a negative impact as she totally switched from the lovely child actress whose talent captured the hearts of many, to someone whose prime motive is to display parts of her body to the world. Many people have expressed their displeasure towards her sudden attitude but the young star seems not to be bothered. 
WATCH VIDEO BELOW:
SOURCE: Lifestyle.ng
a