Zendaya Brought Yellow To The Oscars Red Carpet In A Stunning Valentino Gown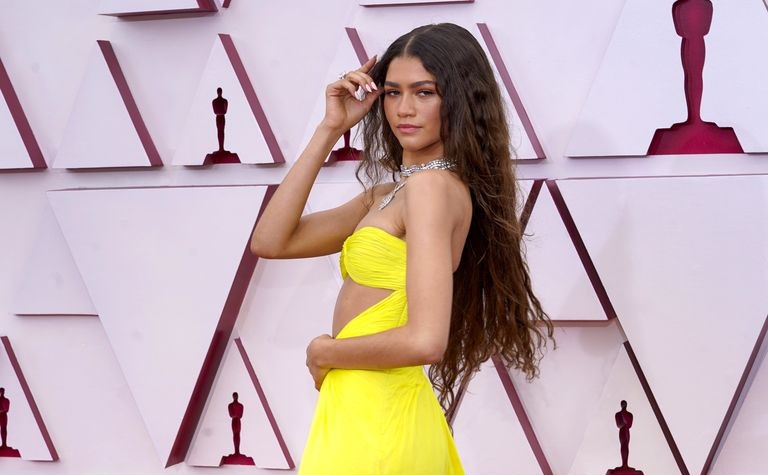 Zendaya was one of the many celebrities to made a splash at the 93rd annual Academy Awards that took place last night. With her good track record when it comes to red carpet fashion, the actress made another head-turning appearance lighting up the show in yellow. 
The 24-years old made her entrance wearing a bright yellow Valentino gown. The strapless ensemble was also pulled together with matching platform pumps by Jimmy Choo and featured a midriff cutout that showcased quite a generous amount of her washboard abs. The color of the dress brightened up the show as she walks around the carpet. Zendaya finished the vibrant yellow number with a pair of yellow diamond teardrop earrings and a noteworthy piece of a necklace from Bulgari's Magnifica, a new collection from the brand that is set for release later this summer.
The actress kept her hair in a flowing, mermaid-inspired style which of course, complimented her natural makeup and pink lips.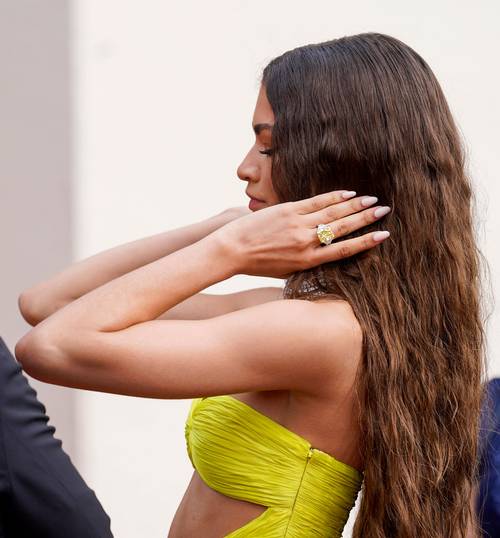 Spectacular Christmas Edition: Fabulously Classy WDN Aso-Ebi Styles
Can Aso-Ebi be any prettier! We are super delighted to bring you WDN Fabulously Gorgeous Aso-Ebi Styles Christmas Edition. There are times when delight and jealousy collide, and with these stunning Aso-Ebi styles, that is most definitely the case. These are stunning traditional outfits…
Latest Aso Ebi Lace Styles 2020: for Ladies | Dezango
Latest Aso Ebi Lace Styles 2020: for Ladies – DeZango FacebookTwitterWhatsAppAddThis
Latest Designed Aso Ebi Styles 2016 For Ladies