Omotola Jalade Opens Up About Her 25-Years Marriage Bliss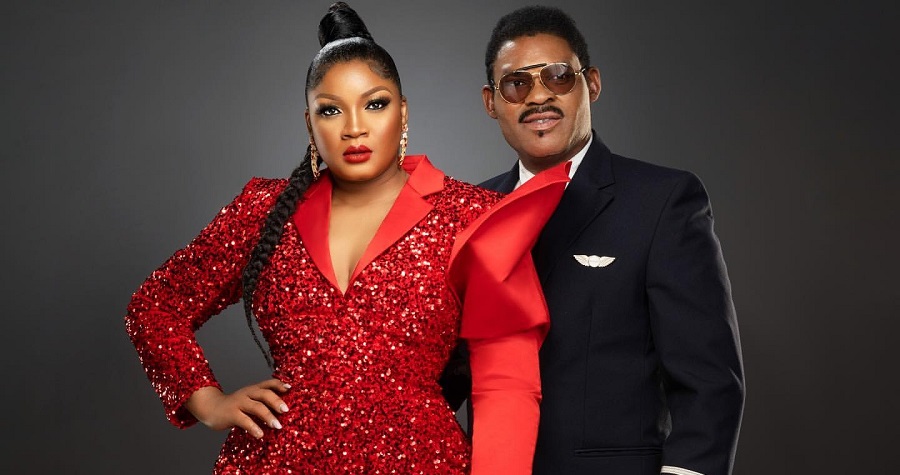 In this era of social media, relationships and marriages are harder than before and you can hardly scroll through Instagram or Twitter feed without any news of a failed marriage. It has even become regular news amongst celebrity couples. But one power couple who has been able to keep their relationship soaring is none other than Omotola Jalade and her husband, Capt. Matthew Ekeinde.
The pair who seem to be inseparable recently celebrated their 25th wedding anniversary and according to the Nollywood star, they are "partners in life" and of course, "your Real Life Bonny & Clyde."
In an interview with Chude Jideonwo, Omotola opened up about her marriage and attributed their blissful partnership to understanding.
"We are partners alright and I have a journey, I chose to make that journey with you," she captioned her interview on Instagram. "You have a journey, I chose to make that journey with you. With or without you, I will make my journey. With or without me, he will make his journey.
She continued: "So we both understand that I'm with you is not because I have to be with you. I'm with you because I choose to be with you. He's with me because he chooses to be with me. So we respect each other's choices, each other's space, and each other's wholesomeness."
Watch the interview below:
Stylish and Graceful Aso Ebi Lace Styles for Lovely Wedding Guests | Dezango
Stylish and Graceful Aso Ebi Lace Styles for Lovely Wedding Guests | Dezango